Whether selecting business software for the first time or looking to make changes for better efficiency, the process can be confusing, daunting, and risky. There are numerous options on the market, so how can owners go about narrowing the choices to those that will best suit their needs and preferences? Some websites that feature software offer side-by-side comparisons of up to three other products. That can be helpful, but it is important to remember the site is attempting to sell one of those brands or programs.
Impartial Help
Technology Evaluation Centers, or TEC, operate a site that provides a wealth of unbiased information for all types of business software. Comparison reports, buyer guides, templates, and selection assistance via a patented online decision engine are all offered. The site does not represent any software company, sell business software, or recommend any particular brand of software.
Experts at this software analysis …
Many companies rely on multiple software systems to do what they need to do. Is this practical in the long-term? The answer is probably not, unless the company manages to stay small for the foreseeable future or is so big that many of these processes are automated.
There is an answer. The utilization of software selection systems can help pinpoint what helps, to what degree, and how it can be integrated. A follow-up customer support platform can make sure it is added smoothly.
Changing Priorities
Software Selection Tools dramatically reshape the back-end landscape. Users can actually juggle multiple angles and approaches for their software systems. Sometimes, the back-end is at odds with the front-end. One piece of software can't handle everything that needs to be done, enforcing different plug-ins and other features to get the system where it needs to be.
What About Custom Software?
Custom software can remedy this …
In the business world, there is a competitive spirit like none other. Not only is competition stiff, it often takes every bit of energy and resource to be successful, even for small local businesses. That is why taking advantage of every possible opportunity to do things better than a competitor is essentially in winning the business battle. One way to strengthen a business's operation and reducing overhead expenses is through the use of ERP software.
What is ERP
ERP stands for enterprise resource planning and it is a system or software application meant to handle a wide range of day to day business operations. Things like project management, accounting, manufacturing, and procurement are but a sampling of what ERP can provide for a business.
The Benefits
This umbrella software or application can help these functions to progress along in a much more efficient manner. This improves productivity, reduces lost time …
Running a store that sells alcoholic beverages to consumers isn't an easy task, as the business owner must comply with stringent legal requirements in addition to managing the day to day activities of each location. There is a variety of point of sale programs that simplify running a business of this nature, but a software suite that is designed for the specific needs of the alcohol industry will streamline a wide array of processes. Here is a quick look at the top benefits of using an advanced software solution.
Inventory Tracking
Theft is a serious problem for stores that sell alcoholic beverages, and the best way to determine if a store has been the victim of stealing is to track its inventory. Monitoring inventory also makes it easy to identify when stock levels are being depleted and will allow a store to reorder products promptly. These features save money and …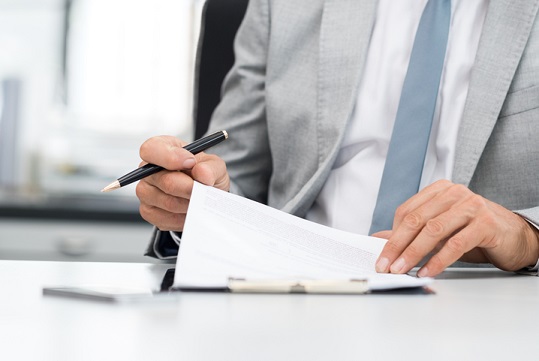 Here Are the Mesmerizing Benefits of Taking the HSE Certification
It is a fact that there are different new affiliations now that were simply rotated around making more pay while ignoring the other important parts of the business operation. To be honest, it is actually certainly not a lousy factor to intend yet every single organization need to discover that loan is actually certainly not the facility from excellence, however, it is your image, versatility, and also trustworthiness that makes your service more effective.
These important terms will definitely assist you in creating your organization more powerful as well as wealthier given that this might lead to larger possibilities even if these features are actually certainly not in the kind of money. On the off chance that you want to open your doors to those prospective customers that wish to come to build a relationship with you, then you ought …